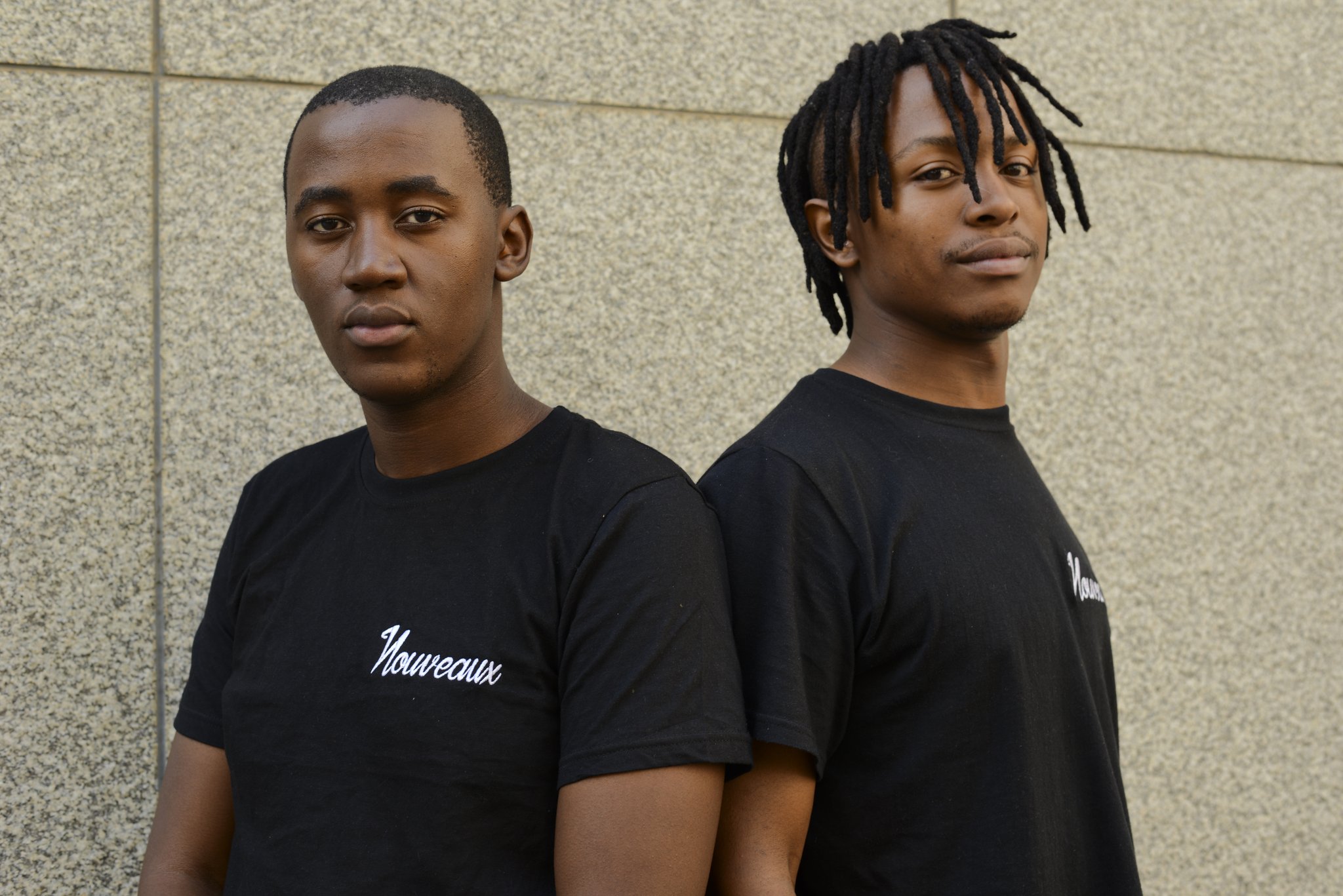 Neo and Thube make up the eclectic South African Duo that is Nouveaux. Their selection of soulful beats and dope sounds find their way to this month's House Rules… and they absolutely kill it!
https://soundcloud.com/harmattanrain/house-rules-ft-nouveaux
Where are you right now? Describe your surrounds. What do you see? What do you hear? What can you smell?
If you could name this mix, what would you call it?
The Sound of today by Nouveaux (Thube)
House Rules is a pretty cool name but seeing as how that is kind of taken, I would give this mix a name like "The Week Ends" or something like that to represent the type of energy on this mix. (Neo)
What do you imagine people doing as they listen to this mix? 
Looking at the beach and not being afraid to get up and dance from their favourite songs/blends. We do know that our mixes are good for studying so if that can continue then it would be nice. (Thube)
A pre-game before a night out, or on a Sunday morning whether you're doing chores or just handling the debrief of the night before. The mix sounds like something to soundtrack your weekend with whatever it is you might be doing (Neo)
You're a food at a wedding party. What food are you and why?
Dessert, save the best for last and I am sweet (Thube)
I'm definitely the samp. With some butter beans in there. Simply because I'm wholesome and underrated (Neo)
Describe yourselves with a line from a song.
"Swear to God we are going to be alright" – Mac Miller. I think for me I have found myself being a lot more optimistic about life and feel that where you are is not where it ends so thus that line. (Thube) 
"Five fire flame emoji" taken from the song Angels by AKA and Anatii (Neo)
If you could only choose one song to play every time you walked into a room for the rest of your life, what would it be?
Childish Gambino ft Chance the rapper – Worst guys (Thube)
Blood On The Leaves by Kanye West. The intro is very calm and understated (and kind of long) before the song eventually opens up into this energetic breakdown, which is what I imagine meeting me would feel like. (Neo)
You wake in the last movie you watched as one of the characters. What movie is it, and what which character are you?
Spiderman – Into the Spiderverse and Miles Morris (Thube)
Well the last movie I watched was Captain Marvel, so I'd probably be Nick Fury. Though I'm not as big of a fan of cats as he is. (Neo)
You meet 3 millionaires and they want to have a party. Who are they, and what are you playing them first?
Lol to be honest I don't know 3 millionaires from the top of my head and I rate that causes its own problems and want this to be organic as fuck but I am playing any old school Jay-Z song because no millionaire can't relate to a Jigga line (Thube)
Well I suppose it would depend on how old these millionaires are because that is quite a wide spectrum, but I'd probably play them About The Money by T.I, just to give them a gentle reminder about our invoice. (Neo)
Describe how you want your 2019 to be with an album. And why?
Foals – What went down. I believe this is the bands best album and I think what I want from my 2019 is to show where the growth has come and take that into my life. Give so much to your life/album that you even throw in extra songs and each song is a reflection to how much work you going to put out (Thube)
I would like for my 2019 to play out like Mac Miller's Swimming. Swimming is a very introspective album and I want to focus on me this year and no-one else. It's also a very vibey album with dope life messages that I want to take to heart (Neo)
TRACKLIST 
Solange – Binz
Mick Jenkins – Barcelona
LEO – uni-verse
 Saba – LOGOUT (feat. Chance the Rapper)
Sans – God's Pistols
 Santi – Rapid Fire (Official Video) feat Shane Eagle & Amaarae
 James Blake – Where's the Catch? (feat. André 3000)
Ta-ku – You&I (jamie blake Remix)
GoldLink – Kokamoe Freestyle
ginuwine – pony (paul mond flip)  by maul pond
Justin Timberlake – Señorita
Buddy – Trouble On Central
Duncan Gerow – Ella Mai ft Ty Dolla Sign + Childish Gambino = She Don't
Burna Boy – Ye
 ELHAE – Hennessy [Official Audio]
Samba de Coco Raízes de Arcoverde – Ê Boi (Maga Bo Remix)
VanJess – Through Enough
Mura Masa & Octavian – Move Me
Jungle – Beat 54 (All Good Now)
Discover more Nouveaux in the link below: